Campfire Chic Guest Blog and How-to!
How-To: Turn Your Twitter Feed Into a Newspaper
Hi Punk Projects readers! Katie let me take over for a post so I could bring you a little How-To!
Have we met? I'm Kam of
Campfire Chic
I live in Southern California, am on the cusp of turning 25, and love to craft. Maybe that's why Katie and I get along so well! While this post may not be as awesomely crafty as Katie's regular posts, I think you will like this How-To none-the-less.
How-To: Turn Your Twitter Feed Into a Newspaper
Put away the carbon paper, and turn off the printer, today's project is less supply-intense.
You Will Need:
Internet Connection
A
Twitter
(or Facebook, but I won't focus on how to make that one) Account
How to make your newspaper:
You'll need to go to
http://paper.li/
to create your paper. Sign in using your Twitter information. Twitter.com let you confirm that you would like to give this website permission to pull your information.
When you get on, you'll see this:
You will need to decide how you want your newspaper to be created. You have a few options, including only having your information, your information PLUS those of the people you follow, and a certain hashtag! It's pretty impressive, to tell you the truth.
I selected to create
a newspaper
with my information plus the people I follow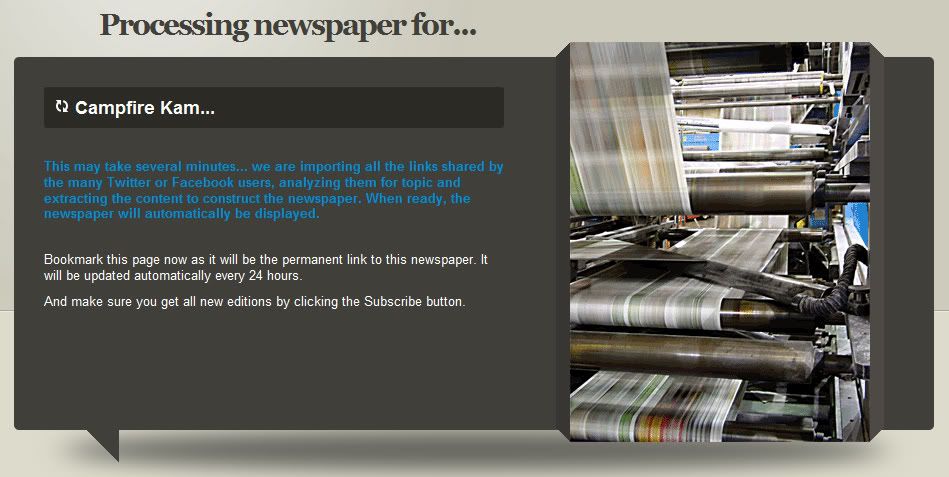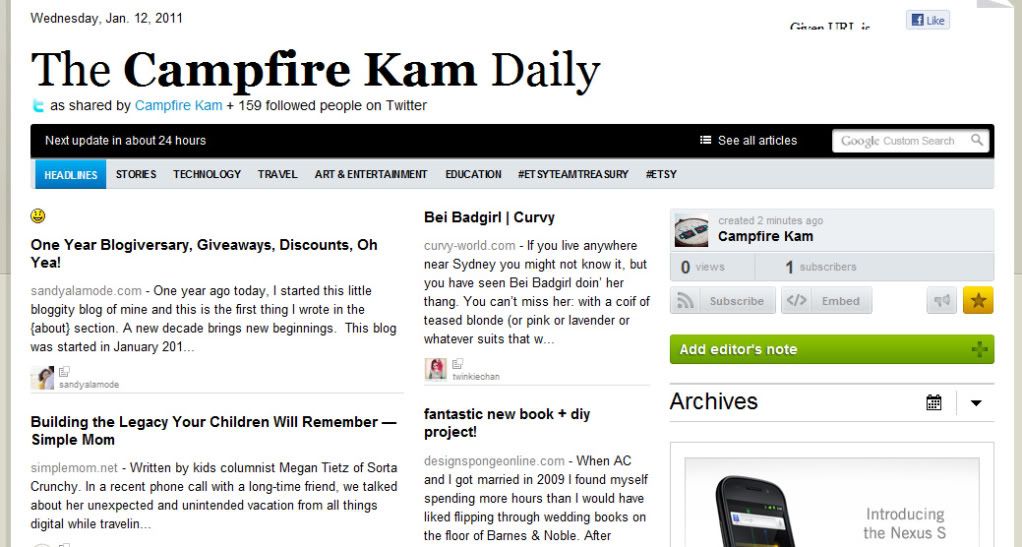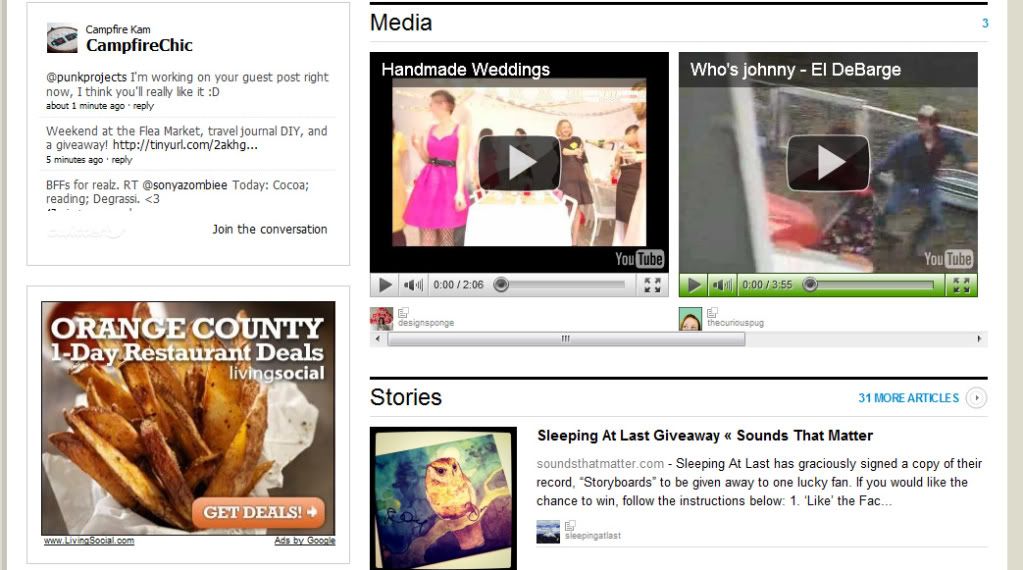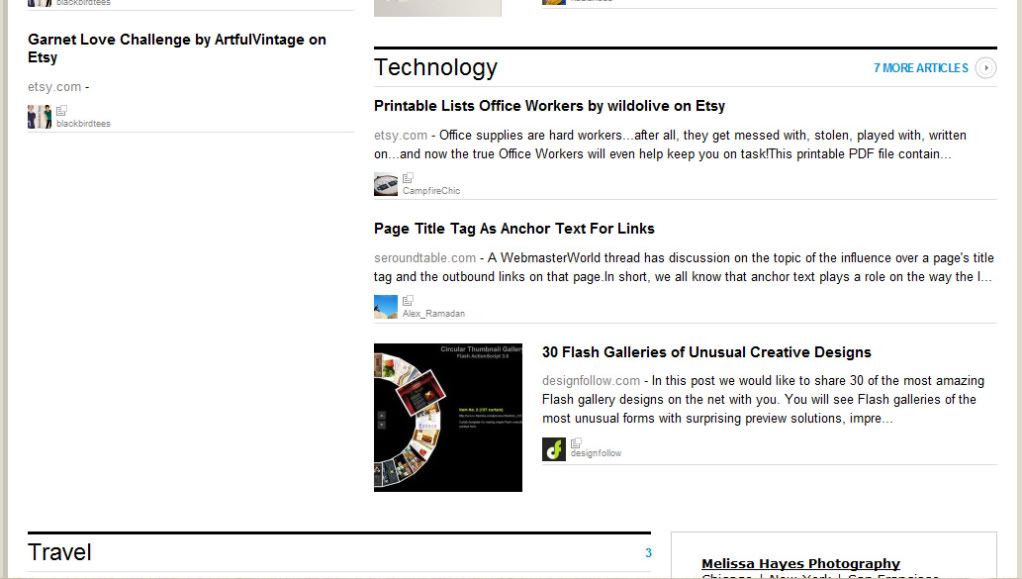 Pretty neat, right? It has all the sections of a normal newspaper! Do you see any of your tweets in there?
I went ahead and tested out what the hashtag newspapers would look like.
The newspapers are updated every 24 hours, if it hasn't updated, there is a refresh button you can use. It's pretty neat!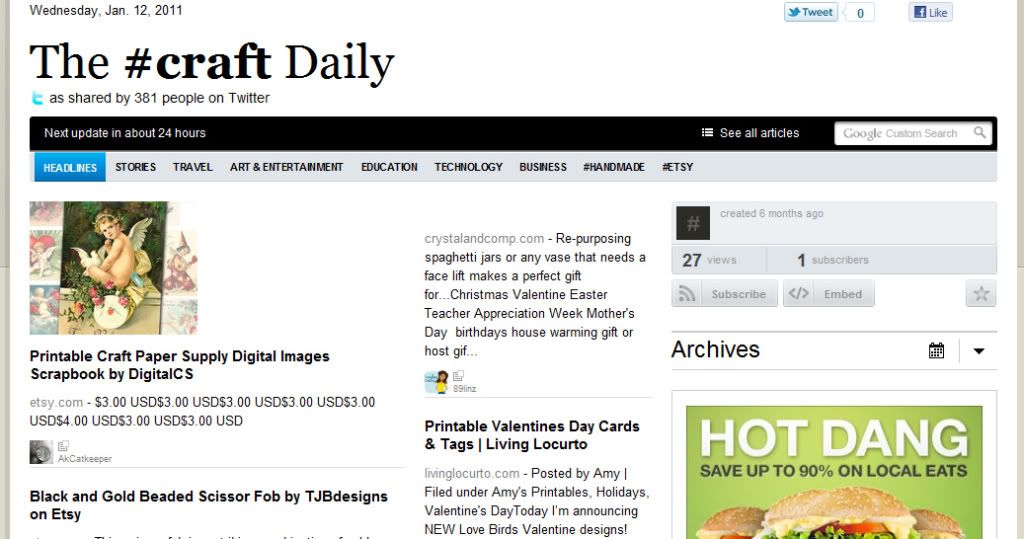 You are only given 10 credits to create newspapers. That means you can create 10. I would search for a newspaper before creating one...which I learned after I used a bunch of my credits! Darn.
Go ahead and try out this service!
Leave a comment below with a link to your newspaper(s), I'd love to see it!
1/21/2011


Tags : blog party , guest blog