Poll: What should I make with this globe?
I've been looking for a cheap globe at garage sales/flea markets for awhile now, and I *finally* found one! Can you guess how much it was? Only $2, and I just happened to have exactly that much in my pocket. ;)
The only problem is that I haven't decided what I want to do with it, I have seen so many amazing ideas for recycling globes, so I just thought I'd share a few ideas here and see what you guys think I should do?
I don't know what the original source for
this
amazing button covered globe is, but isn't it beautiful?
I however, do not have the patience or that many buttons to do this. ;)
These
globe lamps are awesome, but I don't have the lights. : (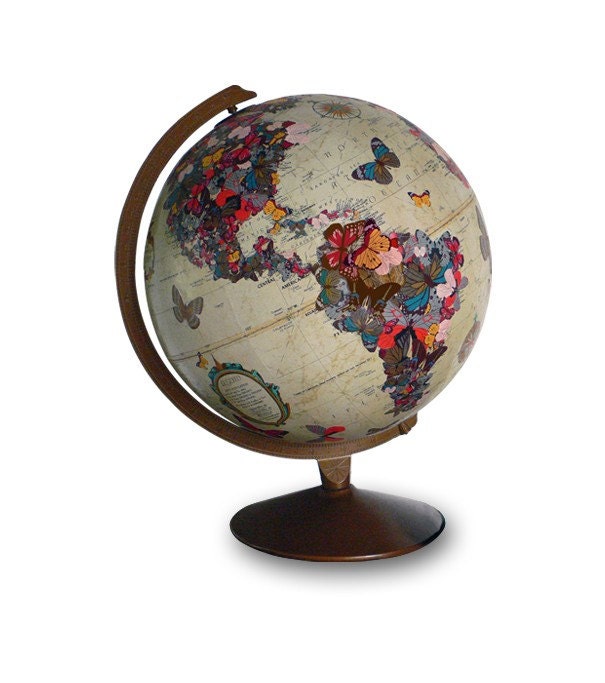 So, what do you think? Do you have any other ideas?
10/03/2012


Tags :
for fun